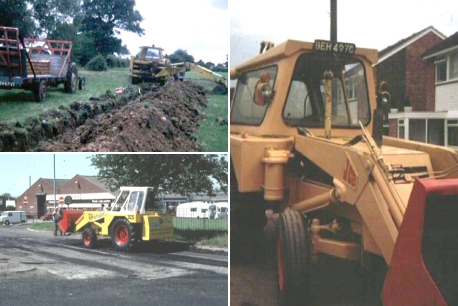 1971
In 1971, Andy Webb started the business with £1000 loan from his father and with his unstinting support, became the proud owner and semi skilled driver of a second hand JCB 3C.
Using some of the skills gleaned from Harper Adams Agricultural College, his earlier work included land drain, having to both dig the trench then tidy it up with a spade before laying the pipe.
After six months, he was able to buy a second JCB and Malc Wellings joined the company as the first employee. Our service to the local authority was established in these formative years including work on the M6 Motorway and eventually in 1978 an opportunity with the then NCB undertaking land drainage and reclamation work following mining subsidence.