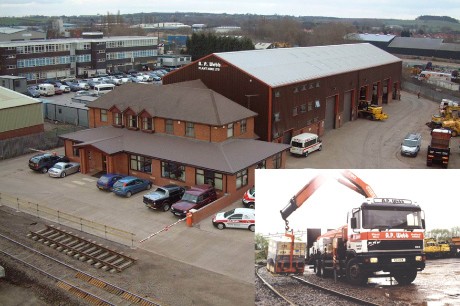 2003
To ensure the timely dispatch of this plant we have built up a comprehensive range of specialist HGV's to guarantee control and flexibility offering national cover and rapid response. We are involved in both machinery and material delivery.
With an ever expanding plant fleet and space at our Tilcon Avenue site becoming tight, the decision was made in 2002 to move premises to our current site at Common Road, Stafford. We moved in on 26th November 2003.
Since our move, we have continued to develop. Investing in new equipment, and improving our working practices. We have the ability to change with the prevailing conditions and grow with a flexible approach to customer demands. It is our sincere wish that we will be of continued service to the Industry and contribute to the local community in a professional and productive manner.